04 November 2020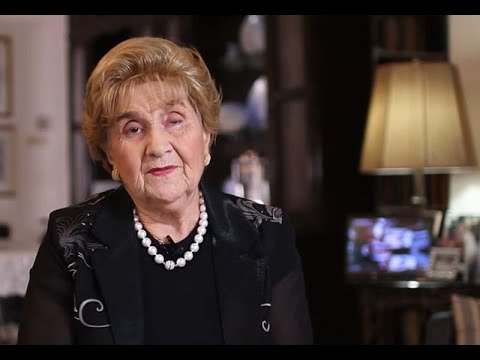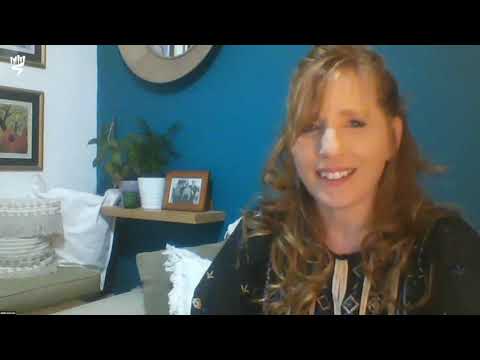 "My story of the Holocaust is different from most stories you have heard. One-and-a-half-million children were murdered for no other reason other than they were Jewish. I stayed alive. That makes me very different from one-and-a-half-million others."
So began Holocaust survivor Rena Quint recently during a "Zoom" conversation with hundreds of participants worldwide. "A Conversation with Survivor Rena Quint" is the part of a series of online discussions with Holocaust survivors produced by Yad Vashem since the outbreak of the Coronavirus COVID-19 pandemic, some six months ago. During this time, thousands of Holocaust survivors in Israel and around the world have found themselves isolated, cut off from their families and friends. Yad Vashem has been reaching out to many survivors, to engage and talk to them, and provide them with much needed support. Most of these conversations have taken place over the phone, but in this case, Rena agreed to speak via Zoom to allow a larger audience to get a better glimpse into her life, and discover how she's doing during these difficult times.
Rena's experiences during the Holocaust have been well documented at Yad Vashem. She has provided eyewitness testimony to many English-speaking groups who have visited Yad Vashem over the years. She has been to Europe on "roots trips" with Jewish youth, and works regularly with Yad Vashem's International School for Holocaust Studies. Most notably, the International School created a short educational video detailing Rena's remarkable story as part of its unique "Witnesses and Education" series.
Born on 18 December 1935 in Piotrkow, Poland, Rena's original name was Fredzia "Freidel" Lichtenstein. This would be the first of many names she would assume over her lifetime. Her parents, Sarah and Yitzhak, also had two older sons, Yossi and David. The group of five lived a comfortable life close to their extended family. "When the war started… life changed forever," Rena told the audience. Piotrkow was among the first ghettos organized by the Nazis in Poland. Barbed wires soon surrounded the thousands of Jews imprisoned within this small section of the town. Over time, more and more Jewish refugees from the surrounding areas arrived at the ghetto. The ghetto became terribly overcrowded, and disease and hunger were rampant. After a while, the Nazis began to round up able-bodied men for forced labor. Rena's father, Yitzhak, and her uncle were among those taken to work in a glass factory in Hortensia. A smaller sub-ghetto was set up in the vicinity of the factory.  
On 14 October 1942, in the middle of the night, the Nazis came pounding at the doors and ordered all the inhabitants to grab what they wanted and report to the synagogue within ten minutes. During the pandemonium, the shooting and beatings, and at the urging of her uncle, Rena managed to escape through a back door of the synagogue and was brought to her father in Hortensia. That was the last time she saw her mother and brothers, who were deported and murdered in Treblinka.
It soon became too difficult for Yitzhak to continue hiding his almost seven-year-old daughter. He decided to give her a new identity; that of a ten-year-old boy named Froyim. This was her only possible chance to survive.
"Froyim" worked in the glass factory as a water carrier, protected by Yitzhak and many of the other men for several months. However, one day, the Nazis decided to deport them, too. They were all taken to the Umschlagplatz (deportation square) and Rena, along with her father and the other men, were shoved into cattle cars bound for an unknown destination.
They were taken across the border into Germany and from there divided up and sent to various concentration camps. Yitzhak knew that when they reached their destination they would be forced to undress and made to take a "showers," effectively revealing his daughter's true identity. Furthermore, he knew that this secret would endanger many other men in the group. Left with no other option, he approached one of the women on the transport to take Rena. Yitzhak then turned to Rena and gave her a picture of her family. He promised her that at the end of the war they would meet again in their hometown of Piotrkow, and they parted. That was the last time she saw her father. Rena sadly recalled:
"Fathers are supposed to keep their promises. My father did not."
Yitzhak was sent to Buchenwald, and she went with the woman who took charge of her, who Rena now refers to as her "second mother."
After walking for several days, Rena arrived at Bergen-Belsen, exhausted and dirty. All the new prisoners were indeed sent to the showers to be disinfected. They were ordered to undress, and the Nazi guards instructed them to place their personal items on the side. Rena's only worldly possession was the family photo her father had given her. One of the soldiers spotted her holding dearly onto this precious image, and thinking that she had something valuable, grabbed it from her hand. Rena told her listeners:
"To him it meant nothing, but to me it meant an awful lot, because I would now have known what my mother, father and brothers looked like."
Rena doesn't know how long she was with her new mother, but "all of a sudden she disappeared and I was all alone." One day, a ruckus broke out. People who could barely move were suddenly running in all directions. There were soldiers, but not Germans. "These soldiers were vomiting [from the sights and smells of the camp]; Nazi soldiers never threw up," Rena described. Despite her weakened state due to contracting typhus, she gathered whatever strength she could muster to welcome the liberating British soldiers. Rena remembers the cheers of freedom.
"But what was freedom? I had nothing left, no family,"
Due to her poor physical condition, Rena was sent along with other Jewish youth to Sweden to convalesce. There, a woman by the name of Anna Philipstahl adopted Rena, after her own daughter Fanny passed away. Rena assumed Fanny's identity, and in 1946, she and her "third mother" immigrated to the United States, settling in New York. However, several months later, Anna died. The family turned to Leah and Jacob Globe, a childless Jewish couple from Brooklyn. The Globes met Rena and ended up adopting her and changing her name once again, this time to Rena Globe. Rena, in Hebrew, means joy, similar to her original Yiddish name, Freidel.
Rena's new parents cared for deeply, and provided her with a loving and supportive home. They even tried to search for any living relatives from Rena's old life, but managed only to discover a woman who knew her family and told them that no one had survived. Rena's quest for her real identity continued.
Rena attended public elementary and high school and then Brooklyn College, where she earned her Bachelors and Masters Degrees. In March 1959, she married Emanuel Quint and together they had four children. In the early 1980s, Rena and her family made Aliyah, finally coming to live in Israel. At that time, Rena began guiding in the old Art Museum at Yad Vashem.
In 1989, Rena went back to Piotrkow with Yad Vashem in order to finally discover her roots. She needed to answer the existential question she had been asking herself her entire adult life: "Who am I, and where did I come from?"
Rena set about trying to find out about her life before the beginning of the war. Rena reflected: 
"For so many years, I wasn't able to answer these most basic questions. My memories from my childhood were a blur. But now I have clarity; now I know who I am and where I come from."
Through Rena's research and work together with Yad Vashem, she has not only been able to answer her own personal question, but she is also committed to telling the next generation about her story from the Holocaust. By providing testimony to groups and through video lectures such as this, she and other Holocaust survivors are able to tell keep the memory of the Holocaust – its victims and its survivors – alive, for generations to come.
---