21 April 2020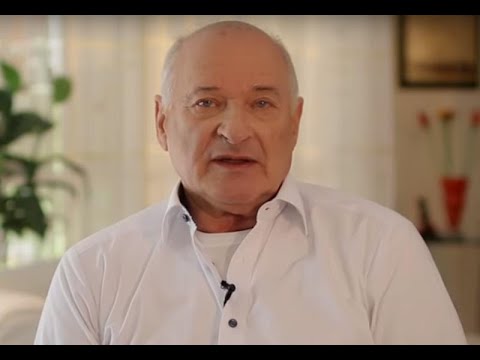 Holocaust survivor Tswi Herschel has spoken to many groups over the years, especially in Yad Vashem, but on Yom Hashoah 5780, he was "Zoom Bombed" as he began relating his personal story. His testimony presentation, organized by the Israeli embassy in Berlin, was on 20 April 2020 – ironically the birthday of Adolf Hitler. Although his mass, open lecture stopped due to this antisemitic attack, he was determined to continue. Unshaken, and armed a strong resolve, later that evening he presented his family's story during the Shoah to a smaller German audience.
Tswi Herschel was born in Zwolle, the Netherlands, to a young Jewish couple. In January 1943, the family had to leave Zwolle and moved to Amsterdam, where Tswi's father contacted non-Jewish Dutch friends, asking for help to care for his newborn son. In March 1943, a Protestant Dutch family took in baby Tswi, and Dutch Righteous among the Nations protected him until the end of World War II. Tswi's parents were transported to the transit camp of Westerbork in the Netherlands in June 1943. One month later, they were deported to the extermination camp of Sobibór, where they were murdered shortly after arrival. Tswi was raised by his grandmother who survived the Holocaust in the Netherlands, but he never forgot the Dutch families who saved him. Since 1986, he lives in Israel and he is a proud parent and grandparent.
A film about the Herschel's family chronicle, produced by Yad Vashem, has more than half a million views to date. In his presentations, Tswi regularly shows this online film and refers to the age-appropriate pedagogical materials for pupils that Yad Vashem developed highlighting "a calendar for life" - an historical document that his father illustrated for him in the winter of 1942. "A Calendar for Life" is a unique resource, including richly illustrated materials and historical handouts, produced in four languages: Dutch, English, German and Spanish. A Hungarian version will soon be available.
Herschel's father, an ardent Zionist, imagined that the family would immigrate to Israel. Although Tswi's parents, Nico and Ammy Herschel, never had the opportunity to raise their firstborn son, Tswi set his parents' dream in motion.
After the antisemitic hijacking of his presentation, Tswi remains steadfast is in his mission to talk to students of all ages. He is more convinced than ever that he must bear witness as well as combat antisemitism. He intends to reiterate this message during his meetings with German police cadets, Dutch educators, Czech teachers, European Jewish young leaders and others coordinated by Yad Vashem whether in person or online.
---